Welcome to Utah Paragliding
Ready to soar to new heights? Let Utah Paragliding guide you on an unforgettable adventure in paragliding. Our experienced instructors will help you build confidence and progress step-by-step, from ground handling to soaring high above the earth. Don't wait any longer to fulfill your dream of flying – let Utah Paragliding make it a reality!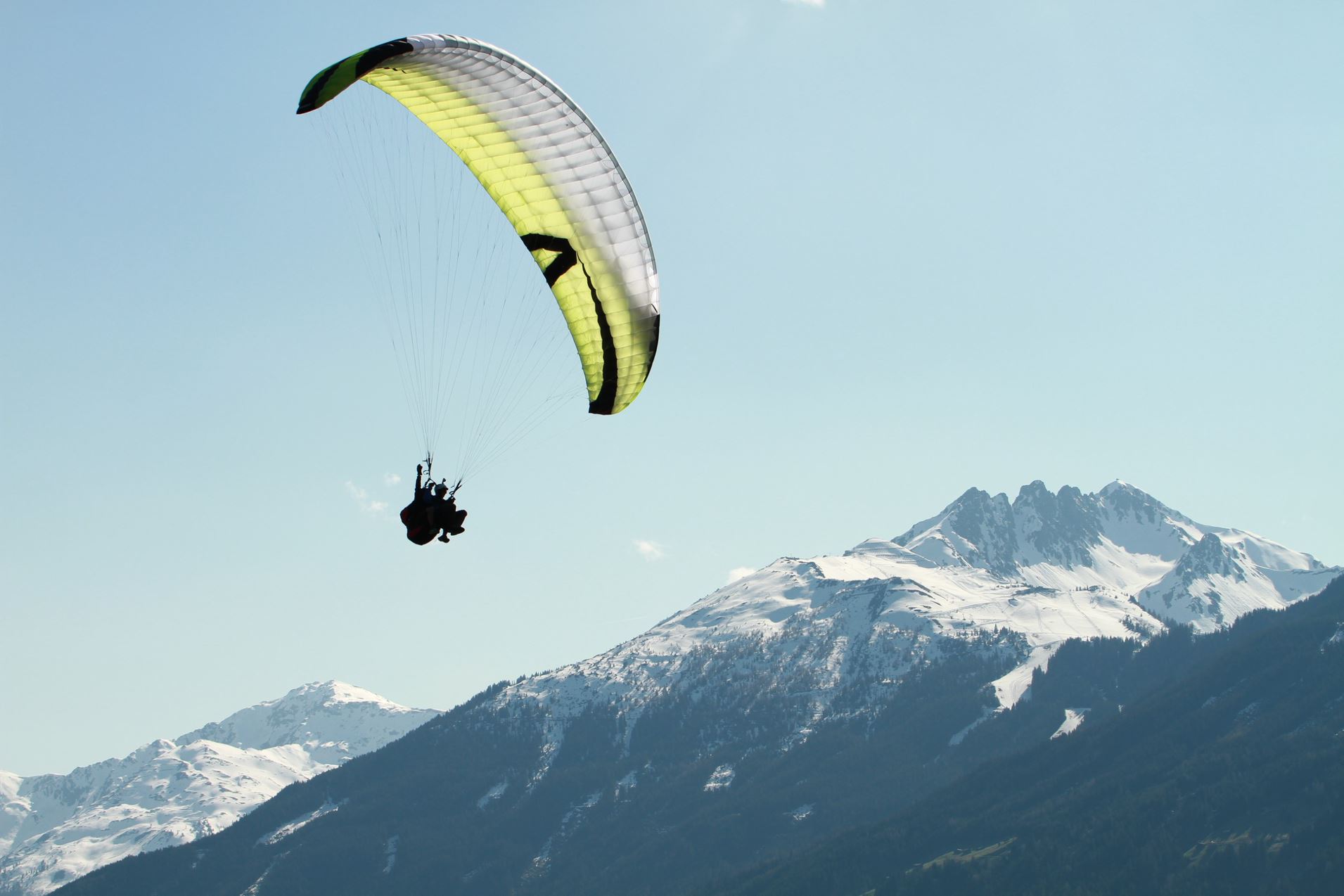 A tandem flight with Utah Paragliding is an exhilarating experience that allows you to soar through the skies like a bird while safely strapped to an experienced paragliding instructor. You'll take off from a scenic mountain launch site and fly over stunning landscapes, feeling the rush of wind in your face as you enjoy the breathtaking views below. Whether you're an adventure seeker looking for an adrenaline-pumping experience or a nature lover seeking a unique way to take in Utah's beauty, a tandem flight with Utah Paragliding is an unforgettable experience that you won't want to miss.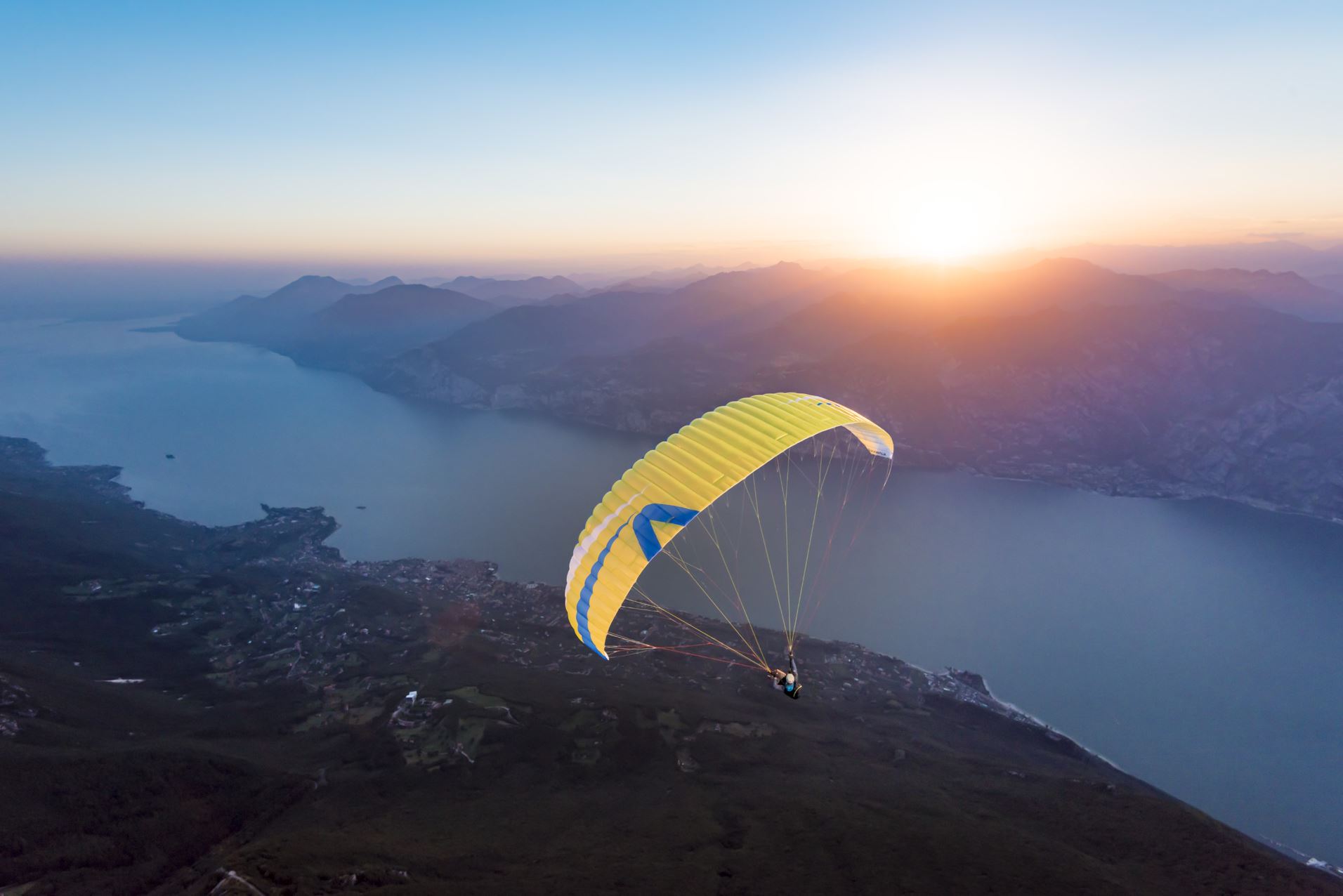 Flight lessons with Utah Paragliding are a comprehensive and structured training program that teaches you the skills necessary to become a confident and competent paragliding pilot. Our experienced and certified instructors will guide you through every step of the process, from ground handling and launching to advanced flying techniques and safety procedures. You'll start with basic skills and progress through to more challenging maneuvers, all while building your knowledge and confidence in a safe and controlled environment. By the end of your flight lessons, you'll have the skills and knowledge to fly solo and experience the ultimate freedom of paragliding. Whether you're looking to pursue paragliding as a hobby or a career, Utah Paragliding's flight lessons provide a comprehensive and enjoyable training experience.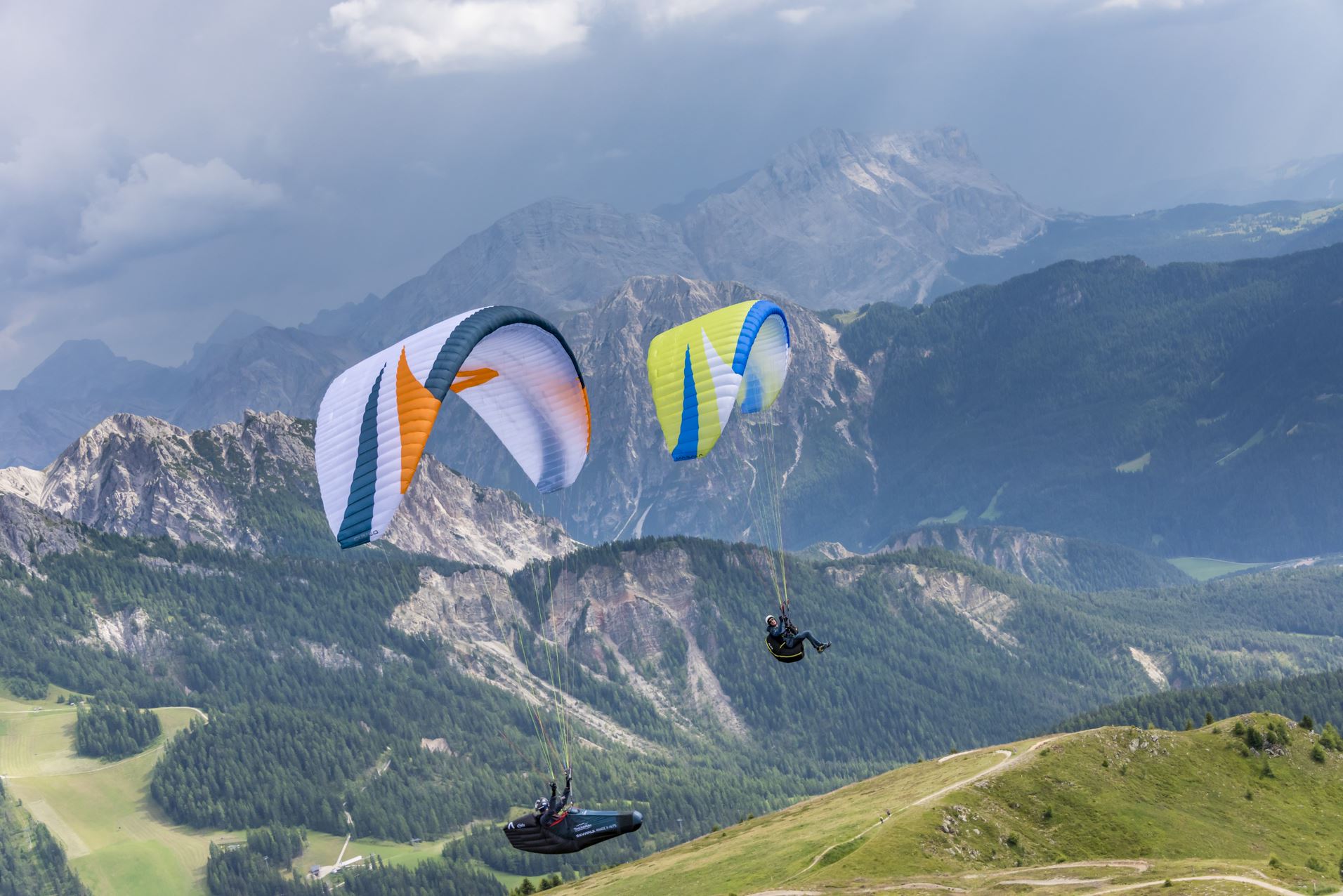 Skywalk paragliders are advanced and innovative gliders designed for pilots looking for the ultimate combination of performance, safety, and comfort. With a reputation for quality and reliability, Skywalk paragliders are trusted by pilots around the world. At our store, you can purchase a range of Skywalk paragliding equipment, with knowledgeable staff to help you choose the right glider for your needs. Experience the amazing performance and quality of Skywalk equipment today.
Tour Utah's Flying Sites
Utah is home to some of the most incredible paragliding sites in the world, with breathtaking views and ideal flying conditions for pilots of all skill levels. Whether you're looking for smooth soaring conditions or challenging thermals, Utah has it all. From the towering peaks of the Wasatch Mountains to the rugged terrain of southern Utah, there's no shortage of amazing places to take flight. Utah Paragliding can help you explore these sites and experience the thrill of paragliding in some of the most beautiful and inspiring locations on earth.
I credit flying with Jonathan at 'the Point,' off the 'Y,' West Mountain, Camel's Pass, etc, with getting me through grad school. There's nothing like floating off the South side with the sun coming up over the Wasatch. Jonathan's enthusiasm about paragliding and life in general is contagious. I got the best instruction anywhere. I am now flying helicopters in Oregon, but take my wing to fly with Jonathan in Utah whenever I can.
I always wanted to learn paragliding and got an opportunity to travel in the US and heard about Utah Paragliding. I called Jonathan and explained my situation of limited time and low budget. It was a BLAST!!!!!! He is a great teacher with tons of experiences and a lot of insight to share. He went above and beyond my expectations, is a good friend to be around and a skilled pilot to fly with. I spent 10 days in Salt Lake City, got my P2 certification, and about…
Jonathan Jefferies is a great paragliding instructor. He is very patient, very knowledgeable and does his best to ensure a safe and fun learning experience. He is also very accepting, he didn't make fun of me like everyone else when I showed up for lessons in my leather pants. Paragliding is one of the most peaceful yet exhilarating things I've ever done. There's nothing like it!
I have always wanted to fly with the birds, free and in the open air. I have flown powered aircraft, but nothing compares to the exhilaration of paragliding. It is also very peaceful and calming floating through the air. Jonathan's superior teaching techniques allow even the most apprehensive student to gain confidence and develop good, safe habits. He lets you move at your own pace. He is a very patient yet enthusiastic instructor. I feel I must warn…